Lean Six Sigma Curriculum for San Antonio High School Students of Texas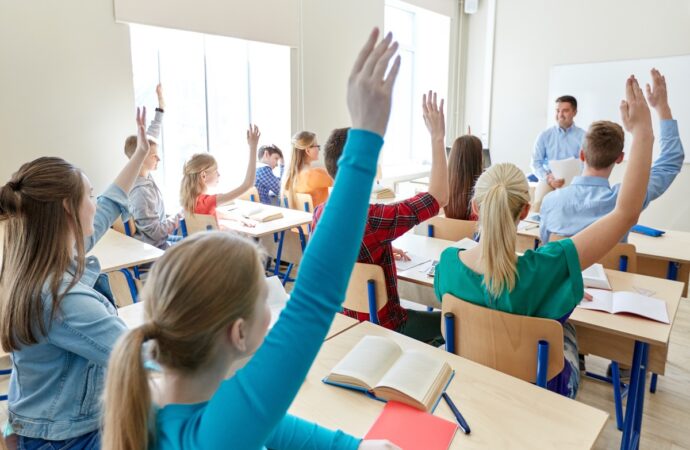 Over the past few years, Lean Six Sigma has become a key method for high school students as the methodology has proven to be a great addition to developing their abilities or skills and a problem-solving perk required in any stage of their lives. At Lean Six Sigma Curriculum for San Antonio High School Students of Texas, we have understood its necessity for years, which is why our company focuses on its inculcation.
Implementing the methodology—unlike what is believed—requires an extensive process where is needed to think about the goals and results that benefit the students the most and how it will help them with their future choices regardless of the path they choose.
Personal growth, interests, skills, and most individual characteristics of each student that will incur in learning the methodology must be considered so all variants are kept in mind to achieve the most efficient and effective results.
As the process of integration can be extensive and hard to understand, our team at Lean Six Sigma Curriculum Pros of San Antonio will go over each step and ensure that it is inculcated properly by starting from the basis: "What is Lean Six Sigma?"
The methodology's comprehension beyond a simple concept is the starter point, so every party involved should be able to understand that it is more than just process improvement and learning to be more efficient in problem-solving and collaborative work.
Can Lean 6 Sigma help students thrive in different areas and environments? Does it really benefit them beyond working for specific companies and fields in the future? Short answer: Yes.
Our company is the top Lean Six Sigma organization in Texas that provides high school students with certifications and helps them understand how what some would call a "random" certification can be the missing tool to achieve their goals and dreams.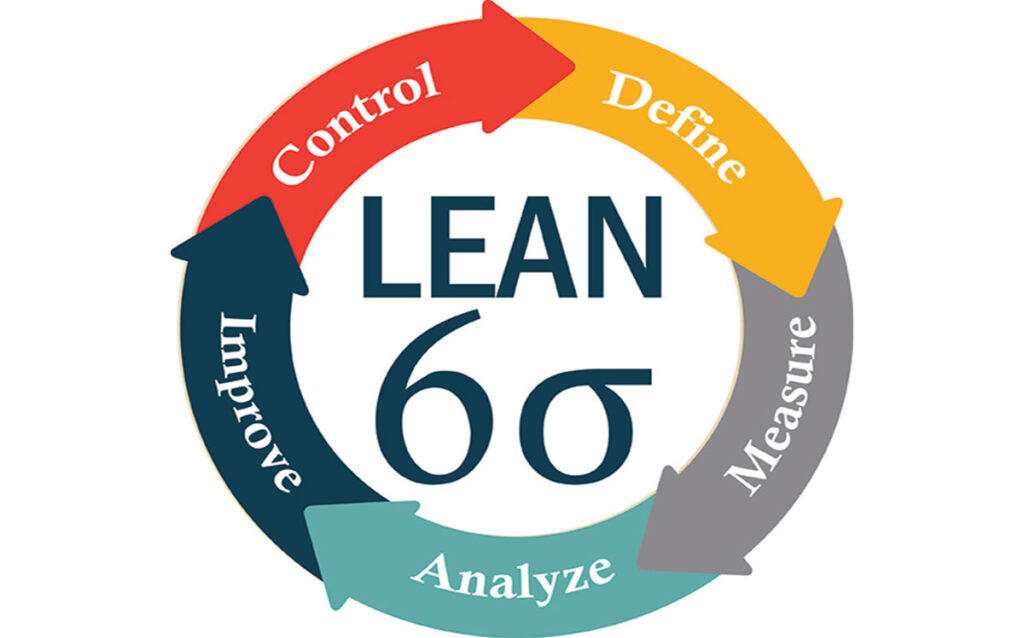 Lean Six Sigma: What It Is & How It Works
The method offers a team-focused approach to improve performance and productivity, so there is less waste or almost none.
Businesses and companies are the main organizations that find it useful to increase their ability to manage their processes by eliminating defects and ensuring their results are as efficiently as possible by sticking to one of the main goals of Six Sigma: to decrease variations or eliminate them.
It is focused on process variation and improving process control, but keep in mind this is not entirely for manufacturing or the industry and business world only.
Since the methodology works around two individual methods, Lean, which drives out waste (non-value-added processes and procedures), and Six Sigma, which promotes standardization and flow, it allows for inculcation in a level at which individuals or students can reduce processes and get faster yet efficient results while even improving them. It's important to establish that this process improvement requires elements of both approaches in order to achieve positive results.
The main difference in how it works and what makes it so useful for students is the fact that Lean Six Sigma focuses on defect prevention rather than detection as students learn more about problem-solving, decision-making, confidence, and other factors along with skill development.
The key points to remember about Lean Six Sigma and how it works are:
Team-based and problem-solving methodology.

Work in prevention, not detection.

Influenced by both methods, Lean and Six Sigma, their own lean and six sigma principles revolve around waste control and efficiency.
From them, an approach has been set so there's a clear path in how to learn it, what to do, and how it can be implemented. The structure is called DMAIC—and mainly comes from the Six Sigma method—where phases are established and which stands for:
Define: the individual must define or identify problems that need to be solved, understand how serious they are, and prioritize all of them.
Measure: information collected from the previous phase, each problem or process is measured to determine performance and efficiency. This is in order to understand how serious it is and, with proper statistics and measurements, determine opportunities and solutions.
Analyze: go over all the processes and problems found and determine which ones have the most critical effect on the final result in order to find the variations or defects and determine their causes.
Improve: finally, start looking and identifying all opportunities for improvement that can help sustain the project and achieve the desired results, which are reducing waste, improving performance, eliminating defects, and all the main objectives of LSS. This phase includes finding, planning, and starting the implementation of all solutions.
Control: keep implementing chosen solutions and follow up with results to identify if they can be improved or if they are helping achieve the desired results.
How Does It Truly Help High School Students in Texas?
As LSS is often considered a methodology for workers and companies, we understand it is hard to see how it can help students in specific. However, you ought to consider that this method aims for individual improvement. In other words, you are not working with a company directly but rather the person.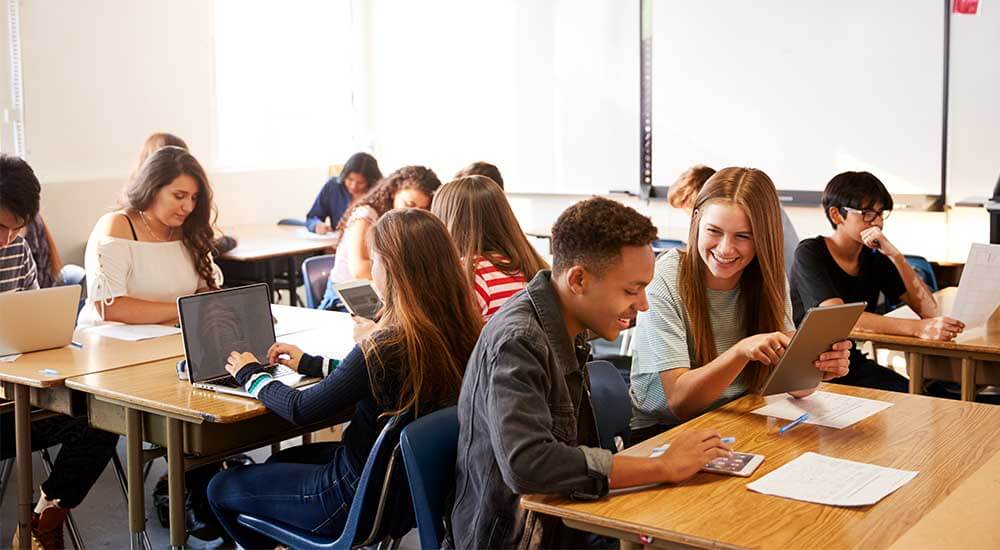 Therefore, it is not illogical but rather reasonable to see how a methodology that helps with problem-solving, performance, and teamwork can allow students to improve or develop their skills.
Therefore, when learning it, students will be able to:
Learn and improve the problem-solving methodology.

Understand, identify, and solve problems professionally or in their regular lives.

Learn effective decision-making by basing themselves on data, facts, and information researched by themselves.

Build confidence, so they know how to manage and behave in front of the public and during college and work performance.
Overall, LSS assists students to grow and makes their lives easier as they don't need to find a solution all that time that helps them in performing better during their professional experiences and future career paths.
Outside of personal development and growth, LSS certifications are worth points or credits that will help towards graduation and open more paths and doors while looking for working or college options.
In most states, a Yellow Belt Certification is worth about 3 to 4 points, and a Green Belt Certification can go up to 6 or 7 points.
Depending on the specific program and the company providing it, benefits can increase in terms of credentials. Students should be allowed to take future certifications at higher levels as they see fit.
Lean Six Sigma Training & Certifications: How We Prepare High School Students
Choosing the right company is key to introducing and training students in this method. Lean Six Sigma Curriculum Pros of San Antonio has an extensive history of assisting high school students, college students, and even business professionals in learning the methodology and bringing more opportunities into their lives.
Our company offers two main certifications: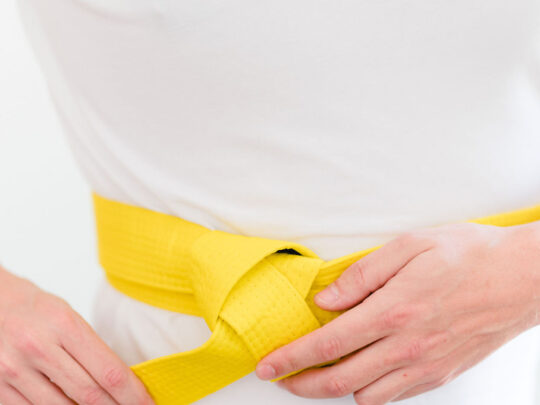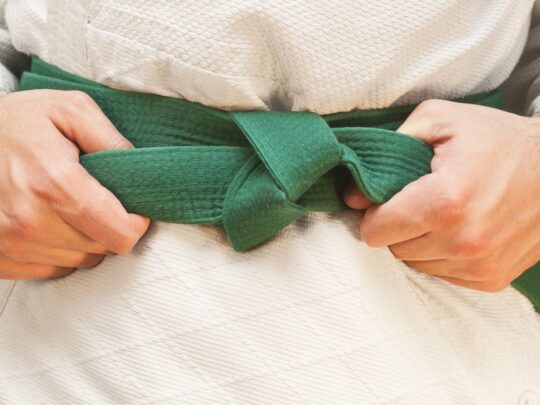 Most high school students are able to opt for our Lead Six Sigma certifications as we adjust our teaching process and help them go through all the hours required smoothly. Additionally, we support community college students before and after they have entered their respective colleges.
We don't leave aside businesses and workers interested in providing and inculcating a new methodology that can help them be more efficient and productive.
Our Help Doesn't End Here
As a company with a long trajectory in LSS, we understand some aspects' importance, yet most organizations tend to ignore them. In particular, leadership and innovation are what we consider crucial and great complements for those students and workers looking to incur in Sigma.
Therefore, we work around providing:
Leadership Excellence Training is included among the options, so students are able to lead an organization, company, or themselves through difficult decisions and work with a team where they clearly need to be the one leading it.
Our Innovation Consulting and Workshops are also big additions as individuals learn to develop ideas for services, products, and improvements and develop management skills.
This, along with 6 Sigma, is a whole pack required to grow professionally, make better decisions, develop more ideas, and take the lead when needed.
For high school students and college students, having the opportunity to develop skills during such phases or areas of their lives will ensure more control over their decisions, boost their confidence to avoid being influenced by others, and help them take part in society while knowing how to face any possible scenarios in the future.
Business professionals gain the same benefits while also acquiring a better understanding of the areas they are lacking to get better results for the companies they work for or for their own entrepreneurship.
After all, in the end, the goal of LSS and Lean Six Sigma Curriculum Pros of San Antonio is to help students and business professionals grow and boost their opportunities now and in the future.